Create Lashify Account
Ready to set up your Lashify account and start earning Lash Cash?! Or maybe you need to update some of your information. Take a look at this tutorial on how to create a Lashify account.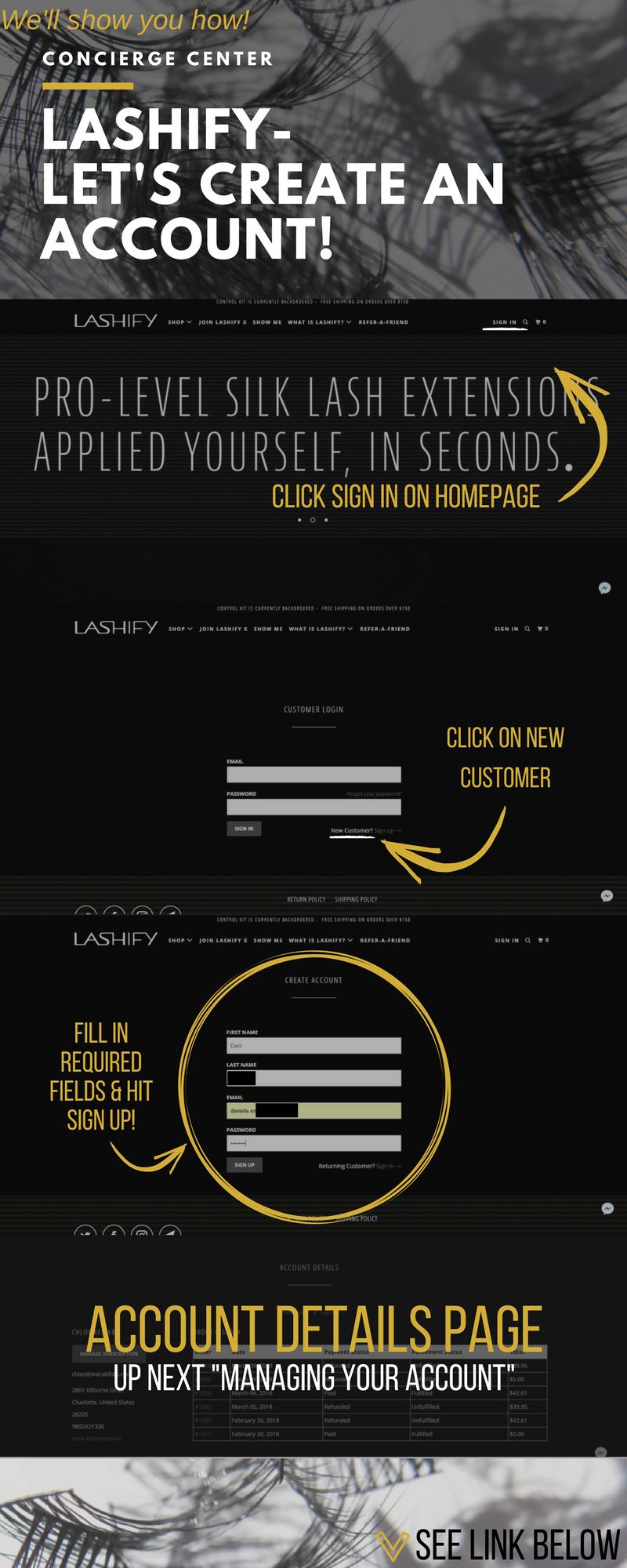 Managing Your Account
*Please note this is not for creating a subscription. This account is what you will use to manage purchases, indlucing subscriptions, update shipping and billing information, and also manage your Lash Cash. If you are trying to purchase a Lashify X Membership check out this tutorial.
---
Did that answer your question?
---